Home > Knowledge center > Minimizing preanalytical errors in blood gas testing
Minimizing preanalytical errors in blood gas testing
Increase operator and patient safety with proper sampling technique in the preanalytical phase.
Studies have shown that up to 62 % of laboratory testing errors occur in the preanalytical phase. This may lead to incorrect patient results, operator injury or blood gas analyzers becoming inoperable. [1]
With proper sampling technique and careful attention to the necessary steps in the preanalytical phase of blood gas testing, you can avoid most preanalytical errors.
Reference

[1] Carraro P et al. Errors in a stat laboratory: Types and frequencies 10 years later. Clin Chem 2007; 53,7: 1338-42.
Guiding you step by step through possible errors in the preanalytical phase
Based on available literature and international best practices, this app focuses on the preanalytical phase of blood gas testing and what you can do to reduce errors.
Let the safePICO syringe help you with your mixing
In a Radiometer-sponsored webinar on avoiding preanalytical errors in blood gas testing, 48% of participants mentioned issues related to mixing as the most prevalent errors in the preanalytical phase of blood gas testing.

Examples of such errors in mixing are:
Reducing hemolysis in blood samples 
Reducing clotted blood samples in blood gas analysis 
The safePICO syringe is designed to help you adequately mix your sample. That's why it comes with a built-in mixing ball and dry electrolyte-balanced heparin, helping you obtain a clot-free, homogeneous sample, and results you can trust.
The safePICO syringe also helps minimize other preanalytical errors, such as:
Air bubbles in the sample
Needlestick injuries
Mix-up of patient samples
Webinars and scientific articles on preanalytical errors
Find your solution for blood gas analysis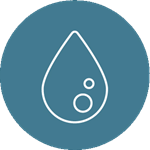 Blood gas testing
Radiometer's analyzers have high analytical performance and support both point-of-care and lab settings.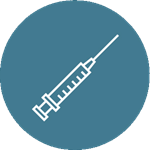 Arterial blood gas sampling
Radiometer offers a broad range of syringes and capillary tubes for blood gas sampling and accurate analysis. 
Forgot password
Radiometer Employee? Enter network username to reset password
We have sent en e-mail to reset your password