Founded in 1935 and headquartered in Copenhagen, Denmark, Radiometer was a pioneer in blood gas testing, introducing the world's first commercially available blood gas analyser in 1954.
Today, Radiometer's products and solutions are used in hospitals, clinics and laboratories in over 130 countries, to provide information on the most critical parameters in acute care testing.
In fact, five samples are performed every second on a Radiometer analyser somewhere in the world. That's 300 samples a minute, 18,000 samples an hour, 432,000 samples a day. That's 157,680,000 samples every year tested on a Radiometer analyser somewhere in the world.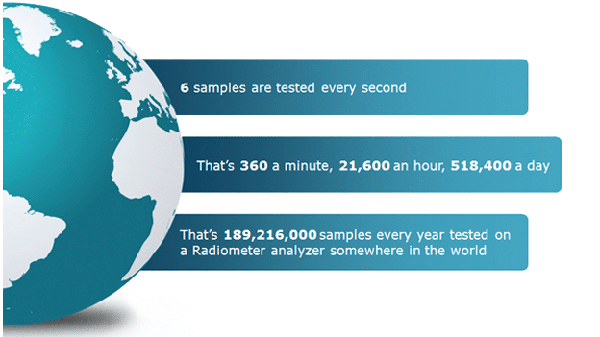 Global presence
Direct representation in 30 countries
More than 100 distributors cover the rest of the world
Production/R&D companies in Denmark, USA, Switzerland, Finland and Poland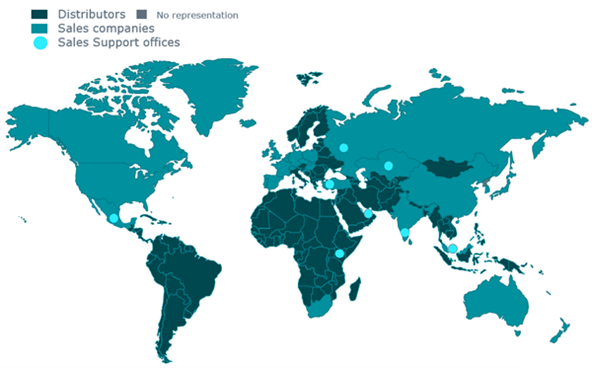 Ownership
Radiometer is part of Danaher Corporation's (NYSE:DHR) life sciences and diagnostics platform, offering a broad range of analysers, consumables, software and services used to diagnose diseases and make treatment decisions in pathology labs, hospitals and other critical care settings.
Other life sciences and diagnostics companies owned by Danaher Corporation are HemoCue (part of the Radiometer Group), Beckman Coulter, Leica Microsystems, Leica Biosystems, Molecular Devices and AB Sciex.